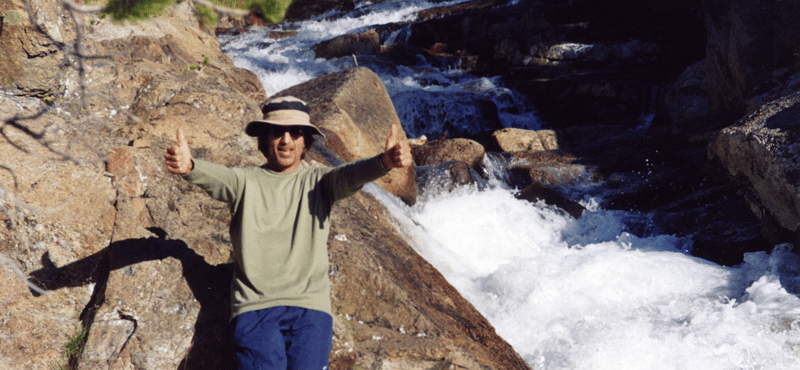 Anthony Barletta was a true Renaissance Man. He was a Physician, an Executive, a Violinist, a Writer, a Cyclist, a Cook, a Baker, a Beer maker, a Hiker, a Son, a Brother, a Cousin and the Best Friend anyone could ever hope to have.
He was born on July 30, 1954 in Mt. Vernon, New York and passed away on November 30, 2011 in Los Angeles, California.
Tony was incredibly passionate about all aspects of the Arts, most importantly Music. Having already mastered piano and accordion by the age of 10 as well as well as flute and guitar, at the age of 50 he decided to learn to play the violin. He perceived the violin to be one of the most beautiful and most difficult instruments in the world. He attacked his study as he did everything else in his life – with research, diligence and unbridled passion. He selected and purchased his violin with care. "Nadia" as she was called was practiced daily. His relationship with her became one of the most treasured in his life. She was his constant companion and a respite in an unpredictable world.
He will be an inspiration to those who knew him forever and his life will continue to inspire others through donations on the part of his family and friends to THE MR. HOLLAND'S OPUS FOUNDATION in his name.
---
---