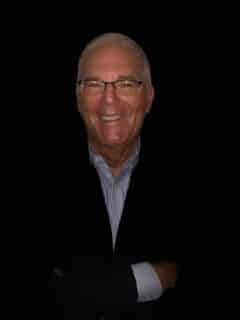 Bobby Horowitz loved music, especially jazz, blues and opera. He felt it in his heart, bones and soul.
When he was 8, his mother suggested piano lessons; however, after the second visit he told mom, to her dismay, he fired the teacher. His little hands couldn't reach an octave causing him to lose patience with the process – but not with the rhythm or beat.
Sadly, the music stopped for Bobby when he accidentally drowned in June 2020 at age 71. His optimism and humor were magnetic; his business skills and kindness were legend.
Bobby believed in "paying it forward." He usually preferred anonymity for his philanthropy while building a highly successful career leading global and national food processing corporations. The Atlanta native and his wife, Becky, made life-long friends living in cities across the United States and in Europe, always enjoying local music. After retiring, he served on corporate and non-profit boards and advised start-up companies.
He was dedicated to helping disadvantaged youths through music, and took great pleasure in meeting students and attending their concerts. Mr. Holland's Opus Foundation was a perfect match for him to "pay it forward."
His closest childhood friends established this Bobby Horowitz Legacy Fund to help disadvantaged youths in his hometown. The music will continue where Bobby grew up. That would make him very happy.
---
---