FELICE MANCINI PASSES TORCH AT CELEBRATED NON-PROFIT MR. HOLLAND'S OPUS FOUNDATION AS TRICIA WILLIAMS BECOMES THE INCOMING PRESIDENT AND CEO
FELICE MANCINI CALLS TWENTY-FIVE YEAR TENURE "THE MOST FULFILLING AND MEANINGFUL WORK OF MY LIFE…"
August 14, 2023 – Los Angeles, CA – Mr. Holland's Opus Foundation, a nationally-renowned non-profit dedicated to the future of music and arts education programs, has named current Program Director Tricia Williams as its Incoming President and CEO. The appointment is in anticipation of the close to the illustrious, 25-year tenure of Felice Mancini (daughter of renowned composer, Henry Mancini), who guided the Mr. Holland's Opus Foundation (MHOF) to national prominence with her tenacious approach to furthering music education in schools. Replacing Williams in her previous role as Program Director, will be Todd Shipley, now former Director of Arts Education for the Tennessee Department of Education.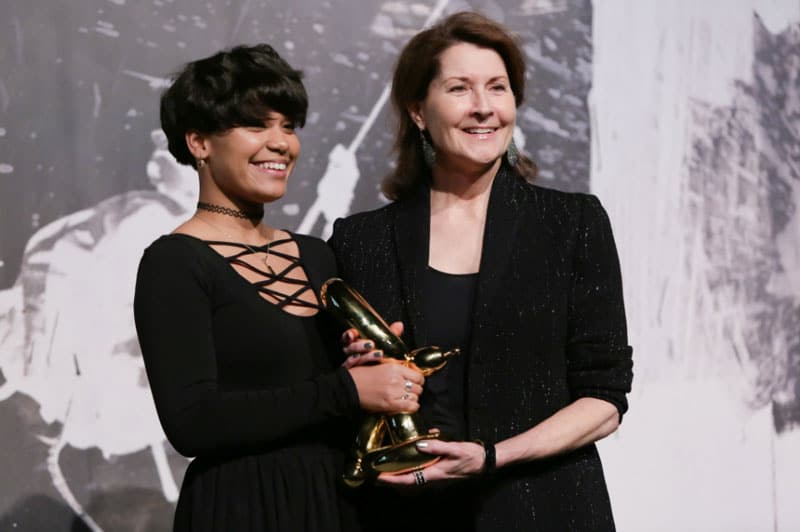 Mancini was hand-picked by MHOF's founder Michael Kamen to help realize his vision of putting musical instruments in the hands of every student in public schools around the country. With a budget barely reaching six figures, Mancini built MHOF into a more than $6M powerhouse, cultivated lasting relationships with artists, individual donors, family foundations, and corporate partners. Over her tenure, MHOF has invested more than $34M in musical instruments distributed to thousands of school music programs nationwide. Notably, Eddie and Wolfgang Van Halen, Chris Stapleton, Tedeschi Trucks Band, and Keith Urban have all generously supported MHOF over the years joining thousands of other donors who passionately value music in a child's education. Among many honors during her tenure, in 2016, Felice's efforts were applauded by Americans for the Arts with their prestigious National Arts Education Award.
In her previous role as Program Director, which she's held since 1999, Williams has supervised and implemented all aspects of the non-profit's programming with a special concentration in school district support services. A musician in her own right, Williams performed with the Boston Chamber Ensemble, Brookline Symphony, American Repertory Theatre, New England Brass Band, Disney Grammy Collegiate Orchestra and with former Frank Zappa guitarist Mike Keneally. In 2017, Tricia created the Mr. Holland's Opus Foundation's Music (and Arts) Education District Support Services® (MEDSS), a revolutionary districtwide assessment and consulting service that utilizes data and teacher voices leading to systemic change by removing barriers in order for all interested students to have access to quality, sequential and sustainable music and arts education. To date, districts have used MEDSS results to secure over $14M in new music and arts funding, hire additional teachers, implement new programs, remove barriers for student access and to provide instruments, classroom supplies, teacher professional development and numerous other materials and resources to best support teacher and student needs.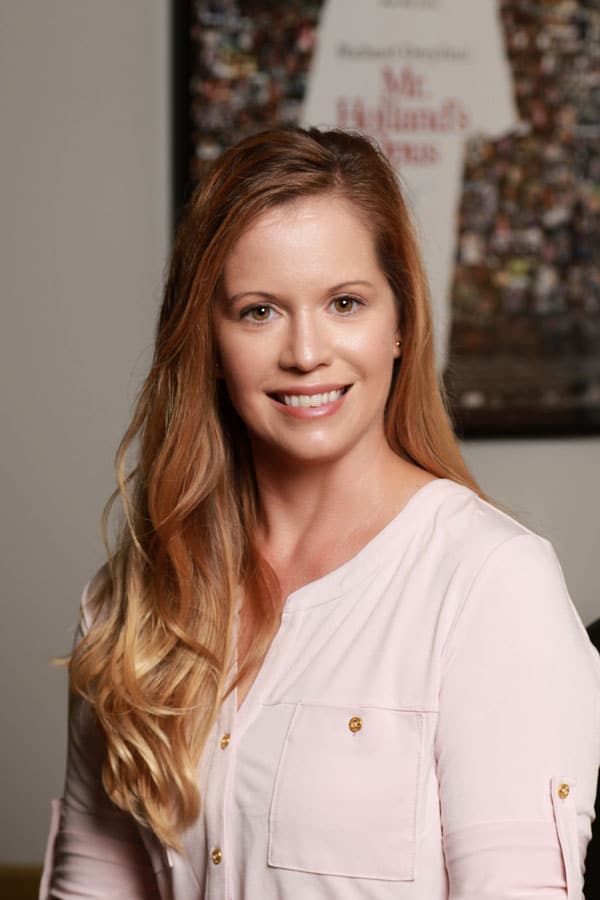 "MHOF has been so fortunate to have Felice Mancini as our visionary leader for the last 25 years and to have her onboard to ensure a smooth and successful transition. As part of her role, Felice has inspired and guided Tricia Williams to be the next generation leader for our foundation. Felice has been instrumental in molding MHOF into the most admired music education foundation throughout the country. Our entire Board joins me in saying that we feel that Tricia has proven she is exceptionally qualified to take on the challenge of leading MHOF at a critical time in the evolution of music and the arts in our public schools." Scott Holtzman, Chairman of the Board.
"I was born into music and it propelled me into the most fulfilling and meaningful work of my life leading The Mr. Holland's Opus Foundation. I thank my parents for excellent genes, and the drive to bring music education to new generations of dreamers and players. I said yes to this opportunity 25 years ago, and it's the best decision I ever made. The foundation is in talented and capable hands going forward. I'm grateful." Felice Mancini, President and CEO.
"As my two children say, the Foundation is my third child. It is where my passion lies and it is a dream come true to step into the role as its next leader as well as an honor to build upon Felice's tremendous success. It may be my 24th anniversary at the Foundation but the vision is clear and fresh, we are just getting started." Tricia Williams, Incoming President/CEO.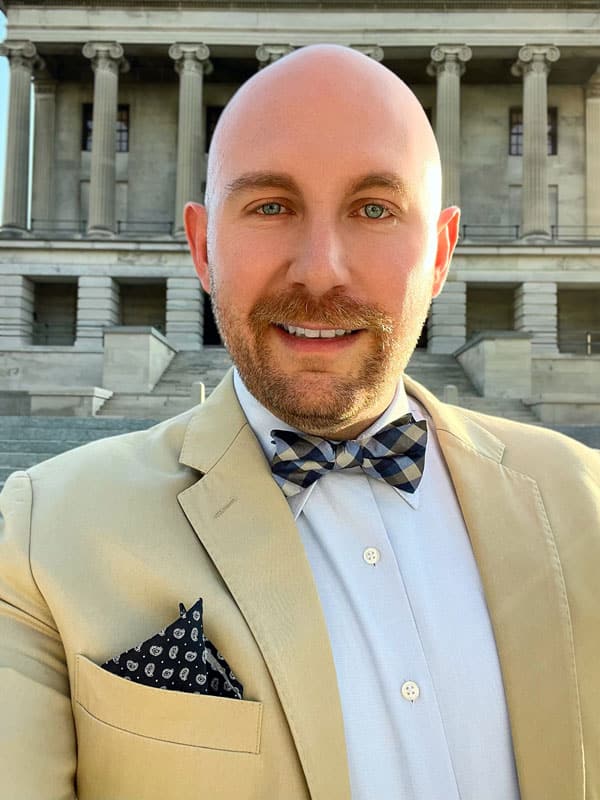 In a related move, Todd Shipley who served as Director of Arts Education for the Tennessee Department of Education has been named Program Director. He launched the Tennessee Arts Education Data Project, a $1 million music education grant program, created the Tennessee Arts Education Network, and implemented a first-of-its-kind statewide arts education landscape study with the collaboration of MHOF and the CMA Foundation. Previously, Todd served as a middle and high school band director and music teacher and earned distinction as the recipient of the inaugural CMA Foundation Music Teacher of Excellence award in 2016 and was named a Metro Nashville Public Schools Blue Ribbon Teacher in 2018. Todd will be working remotely from Nashville and remain active in arts education across the country.
The Mr. Holland's Opus Foundation was inspired by the acclaimed motion picture Mr. Holland's Opus, the story of the profound effect a dedicated music teacher had on generations of students. The film's composer, Michael Kamen, started the foundation in 1996 as his commitment to the future of music education. The Foundation keeps music alive in our schools by donating musical instruments to under-funded music programs, and vital support services to school districts nationwide, giving economically-disadvantaged youth access to the many benefits of music education, leading them to success in school, and inspiring creativity and expression through playing music. Hundreds of thousands of students across the country have benefited. Please visit mhopus.org for more information.   
Media Contacts
Paul Freundlich
Shaun Gold
pfa Entertainment Media & Marketing
paulf@pfamedia.net
sgold@pfamedia.net